12-24 Months Coaching Program To
They Ask, You Answer Mastery
In this guide, we will explain in detail what exactly the They Ask, You Answer Mastery Program entails, who it is (and is not) a good fit for, and how you can implement it in your organization without being dependent on a marketing agency.
Buying Behavior Has Drastically Changed In The Past Few Years
80%
Buyer's Journey
A prospect completes 80% of their buyer's journey by the time they reaches out to your sales team.
17%
Time Spent With Sales
Buyers typically spend only 17% of their time meeting with potential suppliers when considering a purchase.
30+ Pages
Of Content Read
A prospect that has read 30+ pages of helpful content has a 80% likelihood of closing.
What Exactly Is "They Ask, You Answer"?
They Ask, You Answer is a "revolutionary" sales and marketing strategy and a company philosophy used successfully by thousands of B2B and B2C businesses worldwide across many industries.
Initially conceived by Marcus Sheridan, the framework entirely revolves around answering your customers' questions in an honest, unbiased way, resulting in you becoming the trusted voice in your industry. This means more educated, happier customers.
If you implement this framework, you will see a dramatic increase in organic traffic (say goodbye to expensive ads), more and better-qualified leads, and a significant increase in revenue.
Why Do I Need A Mastery Program?
While They Ask, You Answer can be implemented by every organization, many have found it helpful to go through a Certified Coach-led Mastery Program.
A coach ensures that you do things in the proper order and helps you avoid making mistakes people usually make. They will hold you and your team accountable and set you up for success after graduating from the program.
Our promise to you is that, after you do this work, you will never have to rely on a marketing agency again because you will have the required skills, experience, and competencies in-house. That means you own your marketing, you can scale up and down as needed, and rely on your own employees.
Traditional Marketing vs. They Ask, You Answer
The Old Way
Content Marketing used to be a very effective marketing strategy, but with millions of half-hearted blog posts written daily, it is impossible to cut through the noise — making it harder to achieve tangible results.
Marketing = Cost; Sales = Revenue
Management perceives marketing as an expense that is dispensable if costs need to be cut, while sales is often equated with revenue generation, and sales teams are hired first if a company wants to grow.
Marketing = Cost; Sales = Revenue
Siloed Content Creation
The marketing team brainstorms ideas and creates content in isolation and without sales input. Consequently, sales often doesn't know what content has been or is being produced.
Siloed Content Creation
Outsourced Inbound Marketing
Companies rely on inbound marketing agencies, freelance writers, and SEO firms to take care of their content creation. Unfortunately, this often generates a lot of fluffy blog posts focused on keywords and lacking in proper subject matter expertise.
Outsourced Inbound Marketing
Traditional Selling By Pitching
Sales teams do not use content in their sales process but rather rely on standard pitch decks and cold email outreach. This results in long sales cycles, low close rates, and a lot of wasted time spent answering the same questions over and over.
Traditional Selling By Pitching
No Or Little Trust Is Built
Buyers who cannot find unbiased, helpful, concise answers feel like companies are hiding something from them. This erodes trust that the salesperson will have a hard time rebuilding.
No Or Little Trust Is Built
The New Way
They Ask, You Answer's obsession with unapologetically listening to our customers and truthfully answering every question being asked not only creates a trusted advisor relationship but also produces outstanding results.
Strategic Importance Of Marketing
Companies understand the strategic importance of marketing as it can impact 80% of the buyer's journey. However, marketing sees sales as its primary customer, creating content aligned with the sales process.
Strategic Importance Of Marketing
Sales & Marketing Are Aligned
Both teams are aligned and are working towards a common mission. They regularly meet to brainstorm topics and are active participants in the creation process.
Sales & Marketing Are Aligned
Insourced Inbound Marketing
Instead of being dependent on a marketing agency, own your marketing by doing it in-house. This gives you complete control and you produce much better quality content and videos at the pace you set, not the pace written in your retainer agreement.
Insourced Inbound Marketing
Assignment Selling & Video
Sales teams strategically use sales enablement assets, like buyer's guides and videos, to answer generic questions and address common objections proactively. This educates buyers and significantly shortens sales cycles.
Assignment Selling & Video
#1 Goal: Become The Voice Of Trust
Companies that strive to be the best teacher in the industry and ultimately become the voice of trust thrive. They enjoy shorter sales cycles, increased revenue, and
happier sales teams.
#1 Goal: Become The Voice Of Trust
What Other Companies Say About They Ask, You Answer
Thousands of companies worldwide have successfully implemented They Ask, You Answer and changed not only their business but also their industry.
Read all case studies →
"Within a year, our organic traffic had a 350% increase. In 2 years, we recorded our highest month of traffic at over 23,000 — a 1,050% increase."
Kendall Guinn
CMO, Aquila
"If another business owner asked me, I would definitely recommend [They Ask, You Answer] and give high praise for it. Our success is in our own hands now. It's a wonderful feeling."
Brad Dalinghaus
Co-Owner, Dalinghaus Construction
"The biggest takeaway is that any business can use it. Any business can flourish by adopting They Ask, You Answer."
Josh Smith
Co-Owner, COO, Dental ClaimSupport
"We've had tremendous success, but if I hadn't seen Marcus talk and hadn't committed to [They Ask, You Answer] as a company, we wouldn't be where we are today."
Jim Schultz
Owner, Applied Educational Systems
The Ten Core Principles Of They Ask, You Answer
The secret to the success of They Ask, You Answer lies in ten simple core principles that apply to organizations of every size in every industry and that can be implemented within your organization.
The Big 5
There are five content topics that every buyer will need answers to when making a considered purchase. Addressing those will result in qualified leads, faster sales, and more deals.
The Selling 7
Help your prospects to build a relationship with your company before they reach out to your salespeople by creating these seven types of engaging and helpful videos.
Assignment Selling
Effectively and strategically use content as part of your sales process to better educate your buyers. Highly educated buyers understand the value you offer and are more likely to close.
Visual Selling
Learn how to make your sales process highly effective by utilizing video, from 1:1 video prospecting to allowing a customer to experience your product visually.
Sales & Marketing Alignment
Your marketing and sales teams are aligned and collaborate towards a common goal and around a shared strategy, resulting in laser-focused content, which in turn results in high-quality leads.
Revenue Team
Regularly bring your sales and marketing together in a structured, highly effective manner to nurture collaboration and unite them behind their common goal: generating revenue.
In-House Content Management
An in-house content team that is adequately trained will work faster, will produce better quality content, is more scalable and affordable, and will better suit your organization's needs.
MarTech & CRM Adoption
Paying for a CRM or marketing automation isn't the same as end-to-end adoption. Set up and train your employees to be successful power users that utilize this technology to the fullest.
Learning Center
Rather than just having a blog sorted by publishing date, organize your content in a learning center so your visitors can easily find what they are looking for.
Self-Service Tools
Enable your buyers to self-serve as much as they want by providing zero/minimal-touch experiences using chat, assessment and scheduling tools, and more.
Whether you have read the They Ask, You Answer book, heard Marcus Sheridan speak, or just discovered this sales and marketing initiative, you will probably have questions. Let's schedule a time to chat.
What's Included?
The They Ask, You Answer Mastery Program Timeline
Day 1
Kick-Off Meeting (1-1.5 Hours)
Required Participants: your leadership team, head of sales, head of marketing
Your coach and account manager will reiterate how the next 18 months will be structured, explain how communication and project management will be handled, and answer any questions you might have.
Before Planning Session
The Digital Scorecard
Required Participants: your leadership team, head of sales, head of marketing
Before the annual and quarterly planning sessions, you complete the digital scorecard to take the pulse on your progress towards mastery.
Day 3
Annual Planning Meeting (3-4 Hours)
Required Participants: your leadership team, head of sales, head of marketing
This first planning session will be one of six throughout the program. Since it is the first one, it will be slightly longer as we will take a deep dive into your company's health and goals.
With the help of our digital scorecard, the 3P team will help set goals and priorities, as well as map out a quarterly plan.
Every Quarter
90-Day Planning Session (1.5-2 Hours)
Required Participants: your leadership team, head of sales, head of marketing
Your quarterly planning sessions will utilize both scorecard review and priority review to help you plan for your upcoming goals. You will also brainstorm priorities as you develop your quarterly plan.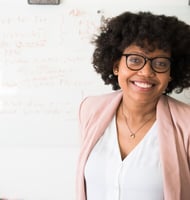 Every 2 Weeks
Executive Coaching (60-90 Min.)
Required Participants: your leadership team
Your leadership coaching sessions focus on detailed strategic work with your head coach in which you will review the progress made on quarterly priorities, initiatives, and learning objectives. We will also address impediments and decisions your company has made.
Every Week
SME Coaching (30-45 Minutes)
Required Participants: your HubSpot manager, content manager, videographer, or other staff, as needed
Depending on the topic or coaching need, your internal team will meet 1:1 or as a group with their Subject Matter Expert (SME) coach once a week for 30-45 minutes to develop mastery of the marketing and sales skills needed.
The coach will also review task completions and progress as well as assign further learning materials/lessons to deepen skills.
As Needed
Sales Training
Required Participants: Your Sales Team
In addition to the above coaching and training, your sales team will be trained as needed to embrace They Ask, You Answer in the sales process. For example, this includes training on assignment selling and how to use video in 1:1 prospecting.
Month 18
Graduation 🎉
Within 12-24 months, you will be able to confidently graduate from the program as you now have the core competencies and processes internalized. Congratulations.
Is They Ask, You Answer Right For You?
What makes you a good fit?
Willing to learn & an open mind. One of the most important prerequisites for They Ask, You Answer is open-mindedness and the willingness to learn.
Data-driven. Are you obsessed with measuring the effectiveness of your blog posts and landing pages? Or maybe you are looking for ways to attribute revenue to specific marketing activities but haven't quite figured out how to do that yet?
While They Ask, You Answer can be implemented by every organization in every industry, it isn't a good fit for every company. For example, rather than learning how to do it in-house, some companies prefer to hire an agency on a month-to-month retainer basis. If that sounds like you, this program isn't for you.
How long is the commitment?
Depending on the goals you have and the learning, time, and resource commitment you put in, you could graduate the "They Ask, You Answer" program in 12-24 months. However, most mid-size organizations take about 18 months. This doesn't mean you are locked into a contract for that time period. If you decide this isn't for you, our usual 30-day notice terms apply.
How much does the They Ask, You Answer Mastery Program cost?
The investment required depends on the size of your business and the pace you want to complete this program. A small business with less than $2.5mn annual revenue will need to invest $4,000/month plus $5,000 commitment fee for about 18 months.
For a mid-size company ($2.5mn to $50mn in annual revenue), the total investment until the graduation date is $131,000, which includes a $5,000 commitment fee.
$5,250/month for 18-24 months (

Best for companies who have never aligned their marketing & sales teams and/or who don't have a content trainer and videographer in-house)

$7,000 for 18 months or less (

Best for companies that are just getting started with They Ask, You Answer and don't have a content manager hired yet)

$10,500 for 12 months or less (

Best for companies who already have a content manager and videographer in-house and are ready to hit the ground running)
Some companies prefer a "Slow Down To Speed Up" approach where they go somewhat slower in the first six months or so but speed up once they find their rhythm and start seeing the drastic changes happening.
What other costs should I expect to succeed with They Ask, You Answer?
In addition to the coaching and training investment, there are three other cost categories to consider.
Marketing Automation & CRM.

Almost all companies embracing They Ask, You Answer successfully use HubSpot for their marketing automation and CRM, Vidyard to create and host their videos, and Semrush, for their SEO/keyword research. The software license budget can range between

$1,000-$3,500/mo

.

Content Manager & Videographer Salary. This can, of course, greatly vary depending on the location you are in, but on average, you should budget between $45,000 - $60,000/year per role.
Video Equipment. To do video successfully in-house, you will need to buy some video equipment, such as a camera, lighting, and a backdrop. Again, huge ranges here depending on your needs and preferences. Most businesses invest anywhere for $1,800-$10,000.
Sounds Interesting?
Talk to an advisor to get started.